Baton Rouge Neighborhood Spotlight: The Best Areas to Live and Invest In
Posted by Antonio Cousin on Wednesday, November 15, 2023 at 5:45:11 PM
By Antonio Cousin / November 15, 2023
Comment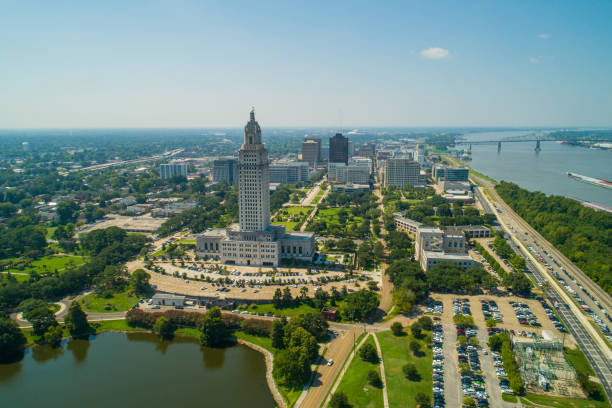 Welcome to the vibrant city of Baton Rouge, where each neighborhood tells a unique story. In this exploration, we'll guide you through the best areas to live and invest in, providing insights into the distinctive features, amenities, and investment potential that make Baton Rouge a city full of opportunities.
Old South Baton Rouge: A Historical Haven
Our journey begins in Old South Baton Rouge, where history comes alive through charming streets and historic homes. Nestled along the banks of the Mississippi River, this neighborhood is a testament to the city's rich cultural heritage. Residents enjoy proximity to landmarks like the Old Louisiana State Capitol and the Magnolia Mound Plantation, offering a deep dive into the region's history. For investors, the area holds promise with its architectural gems ripe for restoration and revitalization projects. It's super convenient to Louisiana State University as well.
Mid City: Modern Living with a Touch of Nostalgia
As we move towards the heart of the city, Mid City emerges as a dynamic and evolving neighborhood. Boasting a mix of historic architecture and modern developments, Mid City appeals to a diverse demographic. The revitalization of Government Street, known as the "Electric Depot" project, has injected new life into the area. For investors, this signals potential growth and increased property values as Mid City continues to transform into a hub for arts, culture, and community events. This particular area is primed for long term appreciation.
University Lakes: Nature's Oasis in the City
For those seeking a tranquil escape within the city limits, the University Lakes area is a hidden gem. Centered around the LSU Lakes, residents enjoy scenic views, jogging trails, and a peaceful atmosphere. The proximity to Louisiana State University adds an academic and youthful energy to the neighborhood. Real estate in this area offers a unique blend of serenity and accessibility, making it an attractive option for both homeowners and investors looking for long-term stability. Being close to the "Lakes" is wonderful for those that love the outdoors.
The Settlement at Willow Grove: Suburban Sophistication
Venturing further into Baton Rouge, The Settlement at Willow Grove stands out as an enclave of upscale living. With meticulously designed homes, tree-lined streets, and a sense of community, this area attracts those seeking a more high end lifestyle. Investors may find opportunities in catering to the demand for high-end homes, as this neighborhood continues to draw those who value privacy and sophisticated living. It also boasts restaurants and shopping nearby.
Shenandoah: Family-Friendly Affordability
In the southeastern part of Baton Rouge, Shenandoah offers a family-friendly environment with an affordable price tag. With great schools, parks, and convenient access to shopping and dining, Shenandoah is a popular choice for families. Investors exploring the Baton Rouge market might find opportunities in catering to the growing demand for comfortable and affordable family homes.
Suburbs: Ascension Parish Growing Exponentially
If you want to get outside of Baton Rouge, but still be close by, Ascension parish is definitely the way to go. With population growth of 20+% annually since 2019, cities inside the parish like Prairieville and Gonzales offer excellent opportunities for both living and investing. The school system is rated excellent and new construction opportunities are endless. This parish is one for long term growth and would be a great investment opportunity both for your traditional investors as well as a homeowner occupant.
The Baton Rouge Investment Landscape: Navigating Opportunities
As Baton Rouge continues to grow, the real estate market reflects a mix of historic charm and modern development. For potential investors, understanding the dynamics of each neighborhood is crucial. Whether you're interested in the cultural richness of Old South Baton Rouge, the evolving landscape of Mid City, or the suburban allure of The Settlement at Willow Grove, each area presents unique opportunities.