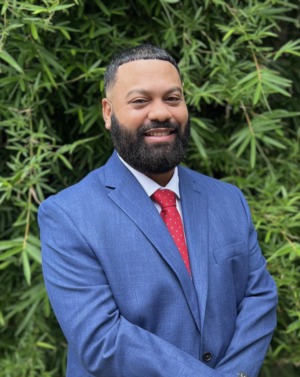 Lance Rouzan brings a fresh perspective and a wealth of life experience to the industry. Born and raised in New Orleans, Lance is a proud graduate of McDonogh #35 High School, where he first developed his passion for hard work and dedication. After high school, Lance pursued his love of cutting hair, and working as a Master Barber and Barbershop Owner for several years before starting a family. Today, Lance is a devoted husband and father of five children, balancing the demands of family life with his new career in real estate.

Lance's attention to detail has proven to be a valuable asset in his real estate work, where he strives to provide a personalized, high-touch experience for every client. His commitment to excellence and his ability to listen to his clients' needs and desires have already earned him a reputation as a trusted advisor and expert negotiator.

In his free time, Lance enjoys playing golf and spending time with his family, exploring the many parks and attractions that New Orleans has to offer. His love of the city and his deep roots in the community make him a valuable asset to anyone looking to buy or sell property in the area.

Lance is committed to staying up-to-date on the latest trends and technologies in the industry. His dedication to ongoing education and professional development ensure that he is always prepared to provide the highest level of service to his clients.

Whether you are a first-time homebuyer, a seasoned investor or looking to sell your property, Lance Rouzan is the real estate professional you can trust to guide you through every step of the process. His personal touch, attention to detail and passion for serving his clients make him the ideal partner for all your real estate needs.