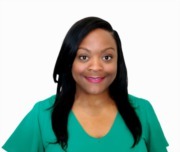 Proudly, Candace was born and raised in the Greater Baton Rouge Area.  She is a full time Realtor specializing in Residential real estate. With over thirteen years of experience, she is a multi-million dollar producer skilled in contract negotiations, market knowledge and marketing real estate. Above all, communication is her top quality.

Her community involvement has allowed her to provide better service during and after the sale for her clients. She serves on the East Baton Rouge Parish Library Board as Vice President, former EBR Complete Streets Advisory Committee, EBR Housing and Land Use Sub Committee Co-Chair, Greater Baton Rouge Association of Realtors Governmental Relations Committee, and others. 
In her free time she enjoys spending time with her two daughters, reading, outdoor adventures, gardening and visiting new places. 
Testimonials
"Candace is a gamechanger when it comes to working with buyers and sellers from any background! I've worked with her on numerous deals as both an investor and for my primary home and she has been a cut above the rest. "
Dr. Kelvin Jones
"I don't know where to begin. All I can say is she's the best at what she do! She keeps contact with you, she always checks on you when your feeling stressed out. She knows her information!!!! She is the best if I could give her 10 stars I would. Candace I would like to say thank you for all you have done for me and my family!"
Alicia Harris
"Candace is an amazing realtor. She assisted me with both the sale of my home and the purchase of a new home within a two month time frame. She is very knowledgeable about real estate in general and the Louisiana capital area market, specifically. She was able to help me navigate some very tricky negotiations in both the sale and purchase process. She used her expertise to enable me to make the best decisions in a timely manner without making me feel pressured. She is honest, kind, direct, even tempered and firm (when negotiating) all at the same time. A gem and a rare find in the real estate industry. "
Lakesha Hart