Antonio Cousin
MBA, e-PRO®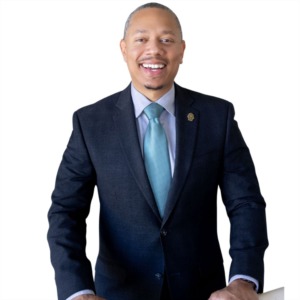 I am a licensed real estate broker with extensive experience in the industry. As a licensed Realtor® since 2010, I have worked in both Texas (2010-2016) and Louisiana (2016-present), providing my clients with exceptional service and expertise. In addition to my real estate credentials, I am also an experienced real estate investor, with a diverse portfolio that includes single family, multifamily, and commercial properties.
Furthermore, I am the author of "I'm Out! Escaping the Rat Race One Income Stream at a Time", a groundbreaking book that explores innovative approaches to building wealth through real estate investing (Purchase Here). My educational background includes a BS in Agricultural Business from Louisiana State University and an MBA in Marketing from the University of North Texas.
I am also an e-PRO® certified professional, demonstrating my commitment to staying on the cutting edge of technology and marketing in the real estate industry. My accomplishments have been recognized by the New Orleans CityBusiness Magazine, which named me "One to Watch in Real Estate" in June 2020.  I was also recoginzed by Property Spark as one of the Top 50 Louisiana Real Estate Agents on Social Media in February 2023. Finally, as a Life Member of Alpha Phi Alpha Fraternity, Inc., I am committed to upholding the highest standards of professionalism and excellence in all of my endeavors.
Testimonials
Antonio and the team at Service 1st Real Estate were incredible in helping my husband and I to secure our dream home in New Orleans. Antonio is extremely knowledgeable, responsive, and always kept our best interests at heart. He's also a total pleasure to work with. I couldn't recommend him or the Service 1st team more highly!
Victoria Adams Phipps
Literally the best realtor you can ask for, professional, down to earth and most importantly gets the job done! Antonio got my seller to budge with the price when no one else could, thank you!
Krystal Harris
Antonio made what seemed to be an impossible task very possible. Being that I am totally naive to real estate, I had to put all my faith in his expertise to sell my condo. He was able to give me a few options regarding my property sale, and from there he assisted me in picking the best option. Most agents I've dealt with in the past don't like to work with individuals if it doesn't benefit them greatly. However, Antonio puts his clients' needs first no matter what the situation is. I'm glad I had an agent as patient and realistic as he was.
Carl Judson, Jr.
Antonio Cousin was placed on our radar by GOD. He went to school with my cousin and even helped our high school mentor find her home. From the start, he WAS and IS more than knowledgeable, patient, and thorough in every encounter. His promptness, knowledge of the market, strategic mindset, kindness, and good energy made a potentially chaotic purchasing process simple.

We always sent a list of homes where he ALWAYS told us about his concerns and the research he wanted to do to make sure the house was even worth looking at with our specific situation. He truly treated the situation like he was purchasing the property – He looked out for us big time and had our best interest in mind.

Antonio Cousin will work with you to make your desires a reality. He is also very well-versed in dealing with other real estate agents. When there were disagreements about certain verbiage in documents, Antonio was patient, and humble and worked through some tough situations without breaking a sweat. His cool, calm mindset kept our anxiety low and gave us the confidence they would get the job done – and He Definitely did!
Jamaya Magee
Antonio was extremely helpful throughout the entire process. Although this is my second home purchase, the process was still different. I am grateful I chose Antonio as my realtor to guide me. I recommend him to help you find your dream home! Keep up the great work Antonio!
Teaway Zehyoue Collins